In the automotive industry, innovation isn't just a question of performance or design


Seen in China
The Lynk & Co brand, which was created by Chinese group Geely and its Swedish subsidiary Volvo, is original for a number of reasons. The first is that it doesn't have its own network and vehicle maintenance is performed by Volvo dealerships.
The second is that it has just one model in its range, a plug-in hybrid SUV derived from the Volvo XC40. It is only available in black or navy blue and there are no optional extras. The vehicle can be bought outright, but the brand encourages customers to rent it for a monthly fee of €500, which allows the driver to cover 15,000 km per year and includes maintenance costs. 95% of customers are reported to have chosen this option. Lastly, Lynk & Co is keen to promote car sharing and has set up an app and meeting points that allow subscribers to get together in a number of European capitals and, from 2022, in Paris

What to think of it?
While this type of rental model is not unique in the automotive sector (it is particularly successful in the Netherlands, Italy and Sweden), it is clear that no other brand has taken it as far as Lynk & Co, which has added ride sharing and the ability for subscribers to meet up. Here, the objective is clearly to appeal to a new generation of motorists who don't want to have to buy a car the traditional way and are more interested in the idea of having a vehicle available to them than in treating it as a status symbol. Besides the fact that the SUV marketed by Lynk & Co has car-sharing proclivities, it offers no optional extras and is only available in black or blue, which could be a way of underlining this emotional disinvestment. Thus, the contours of one possible future for the automotive world are now appearing, with a strong community focus that will offer brands fresh opportunities to make their presence felt by customers, in new ways and in places other than their dealerships. Interactions and transactions will no longer revolve solely around the vehicle, but around the events in which it plays a role. It is now up to carmakers to work out how to create these events.
---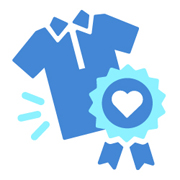 Summing up
In its newly opened store in Amsterdam, H&M offers customers a service that allows them to rent items from previous and current collections and to take advantage of a Repair & Remake department.
---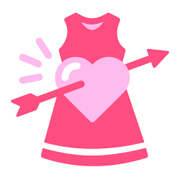 Summing up
Startup Redonner rewards consumers for the clothing donations they make. All they need to do is drop their old clothes off at a collection point and take a photo of the items. In return they receive Re points, an exchange currency that allows them to obtain discounts from the startup's partner brands.
---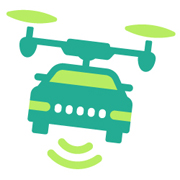 Summing up
At the CES in Las Vegas, BMW unveiled a car whose bodywork can change colour thanks to a film containing pigments. When an electric current passes through the film, different colours can be displayed. For instance, the colour can change according to the weather or provide information on the vehicle's battery level.
---

A glance in the rear-view mirror
In January 2007, L'Œil reported on a green card of an altogether different type… This was a pioneering approach at the time…
Green Card

The facts
Dutch bank Rodabank offers a credit card designed to make cardholders aware of the environmental consequences of their purchasing behaviour. The Climate Credit Card makes donations to projects backed by the World Wide Fund for Nature (WWF) that are proportional to the carbon dioxide generated by the purchase of certain products and services. In a similar vein, British supermarket chain Tesco offers a loyalty card to which points are added each time a customer reuses a plastic bag at the till…
The analysis
As consumers become more conscious of the fact that the planet's natural reserves are starting to run out, brands are launching more and more green initiatives, both to stand out from their competitors and to highlight their commitment to environmental issues. In this case, contrary to the type of message brands usually put out, the aim is not to encourage people to buy ethical products, but rather to make consumers aware of the environmental consequences of some of their habits, in the hope of inspiring them to adopt new behaviours. Could it be that this ambitious objective will only become achievable (and accepted) on a daily basis by setting up alert systems that are both fun and unimposing, like those devised by Tesco and Rodabank?