From passion to business: the virtuous path taken by new business models


Seen in France
With fourteen restaurants, twelve caterers, a magazine, a web series and a million followers on social media, Gueuleton, the brainchild of two men from the French region of Gascony which was launched in 2011 as an online store for fine local products, is today a bona fide community united by a shared vision of what good food means. Its logo, a white G on a black background accompanied by a pictogram depicting a glass-fork hybrid, has become its rallying symbol and is only displayed on the front windows of restaurants that meet very specific criteria, based on the principle of affiliation rather than a franchise model, so as to avoid standardisation. Chefs are free to choose their suppliers and the contents of their menu. The brand receives 700 affiliation requests each year. In the next phase of its adventure, Gueuleton will organise events where customers can meet producers, breeders, winegrowers, etc.

What to think of it?
Although not widely known to the general public, Gueuleton is the perfect embodiment of an idea that began as a passion shared by friends, expressed in a selection of products sold via the web, and which over the years has become something of a cause for a community driven by certain values, a movement that enjoys a great deal of media exposure (in magazines, on social media and on YouTube) and, finally, a galaxy of restaurants that promote a certain way of life. This evolution is symptomatic of our times, when business models are often founded on a shared passion and are developed intuitively, gradually and pragmatically, shaped
by the feedback obtained at every step of their development. Gueuleton's originality also lies in the fact that this is a network of minds rather than one of know-how, because establishments are free to set their own recipes, which runs counter to the usual rationale behind restaurant chains whose appeal lies in the consistency of their offerings, sometimes to the detriment of their authenticity. What this example also demonstrates is that the future of the food service industry will not depend purely on algorithms and speed of delivery.
---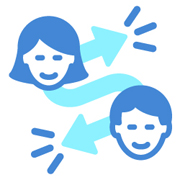 Summing up
Snap, Snapchat's parent company, has launched its first content accelerator programme for small businesses and creative talents from minority groups. Participants will benefit from a six-month programme that will include funding, mentoring, training, marketing and community engagement.
---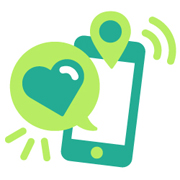 Summing up
With iOS 15.2, whose rollout is imminent, Apple will be adding an option to its smartphone settings that will allow users to see whether any of their device's components have been replaced or whether it contains only factory parts.
---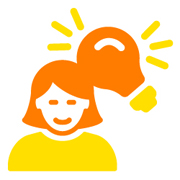 Summing up
In Lyon, UNI restaurants (of which there are two) offer a €5.90 per month subscription that allows customers to get 40% off set menus.
---

Catching the eye
They say money can't buy happiness. But, according to the latest Observatoire Cetelem zOOm survey, 95% of French consumers say that it makes
a significant contribution. Money is a daily preoccupation of more than half of those surveyed, partly because it is a source of anxiety. Three in four people in France acknowledge that they dream of financial success. Those aged under 35 are unapologetic and almost unanimous in stating that they would like to make a lot of money.