When a holiday club for sports lovers opens a hotel, the result is something akin to a sports club


Seen in Paris
After opening two indoor multi-sport complexes in Meudon and Reims, the UCPA will soon be launching its first youth hostel in the 19th arrondissement of Paris. Christened "Sport Hostel", this hybrid concept will feature 59 rooms at very attractive prices as well as a 3,000 sq m sports complex with a climbing wall, a fitness room as well as squash, padel tennis and badminton courts. Special activities will also be on offer, including running, roller blade, bicycle and scooter tours of Paris. A bar and a restaurant that open out onto the street will complete the offering. Two further complexes are set to open in Nantes and Bordeaux in 2023. 

What to think of it?
More comfortable and hip than youth hostels, but also more relaxed and cheaper than traditional hotels, this project by the UCPA is an excellent illustration of the idea that any brand seeking to reinvent itself today needs to think about hybridization. Indeed, with its Sport Hostel, the UCPA is following in the footsteps of companies such as Jo&Joe, Generator and Les Piaules, whose facilities are aimed both at tourists and local residents, to whom they can offer new experiences designed as much to encourage them to spend money on-site (on entertainment, food and drink) as to give them a sense of belonging to a community of individuals who share the same values and the same areas of interest. In this case, given that we are talking about the UCPA, sports-related experiences are the main focus, as evidenced by the presence of numerous sports facilities nearby. At this hostel, the UCPA has even come up with a unique form of sports tourism devised to cater for those who want to explore the capital without having to miss out on what they enjoy the most. Doing what it can to ensure that guests do not stay confined to their rooms can also become a priority for a hotel… 
---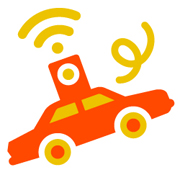 Summing up
At the Consumer Electronics Show, the rise of electric and self-driving cars seems to be shaking everything up. Indeed, Sony announced the creation of Sony Mobility Inc. and used the opportunity to showcase a new concept car, the Vision-S 02, a 7-seat electric SUV. 
---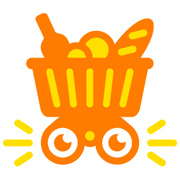 Summing up
In conjunction with the Too Good To Go app, the Colruyt supermarket chain now displays a "Look, Smell, Taste" pictogram on the packaging of its own-brand dairy products. The aim is to encourage consumers to trust their senses before throwing food away.
---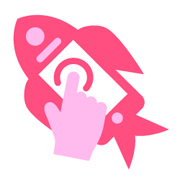 Summing up
Goodmed is an app that allows you to scan the QR code printed on medicine packaging to access information about the drug and avoid self-medication issues. 
---

Catching the eye
A first for fair trade products. In December, "C'est qui le patron" ("Who's the boss"), the consumer brand that pays producers a fair price to ensure they earn a decent income, saw its 6-pack of milk cartons become the number one item in its category. One month later, it was the turn of the brand's organic butter to top the ranking.  (Source Nielsen)