Section 1 - Consumption in Europe: New paths to confidence
A slow return to growth
In all the countries covered by L'Observatoire Cetelem, there has been positive growth for several quarters now.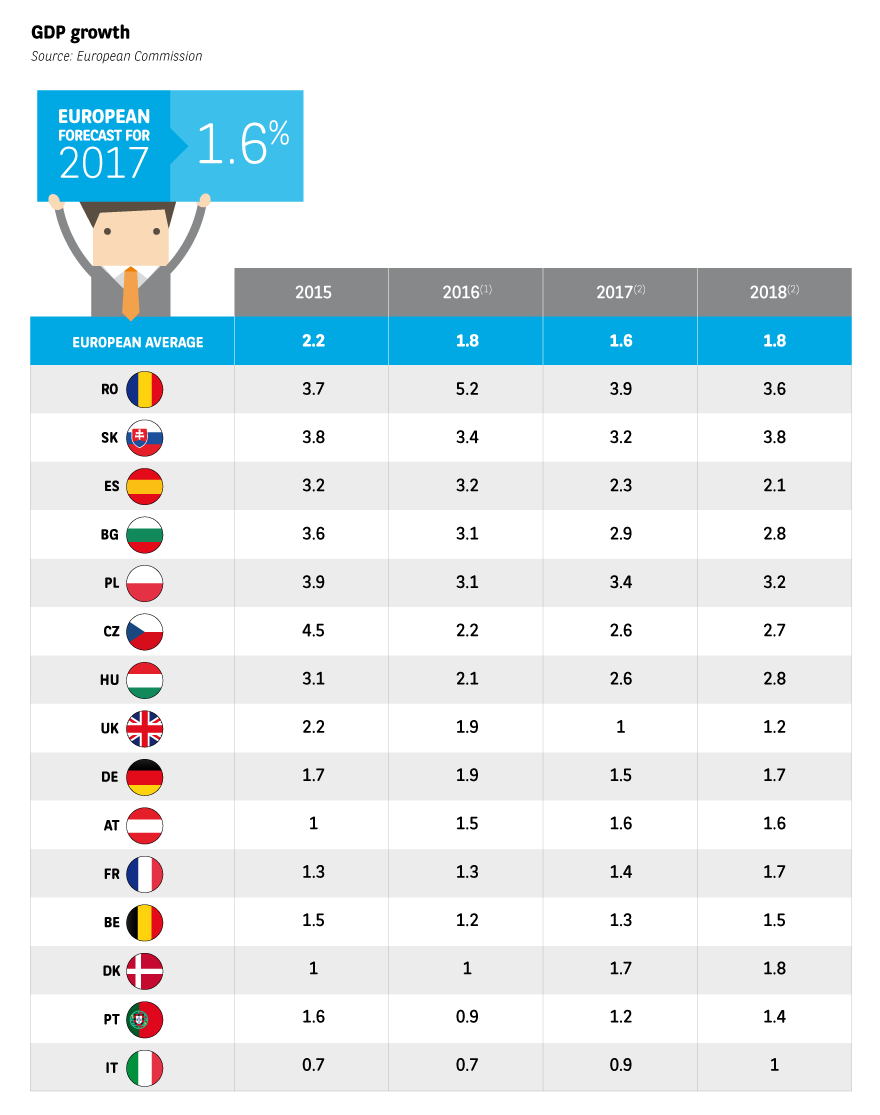 Download this infographic for your presentations
Growth has returned, slowly but surely. A number of countries stood out in 2016. This was the case for Romania (5.2%) and, to a lesser extent, Slovakia and Spain. Growth remained steady in Germany (1.9%). France continued to trail its north-eastern neighbour (1.3%). Only Italy and Portugal posted growth of less than 1% in 2016. Overall, European Union growth remained shy of the symbolic 2% threshold. For 2017, the European Commission's forecasts point to a slight weakening of Europe's economic growth, to an average of 1.6%. Conversely, the employment situation is set to continue to improve, with the average unemployment rate expected to fall to 8.3%. It is worth remembering that it had approached the 11% mark at the height of the credit crunch.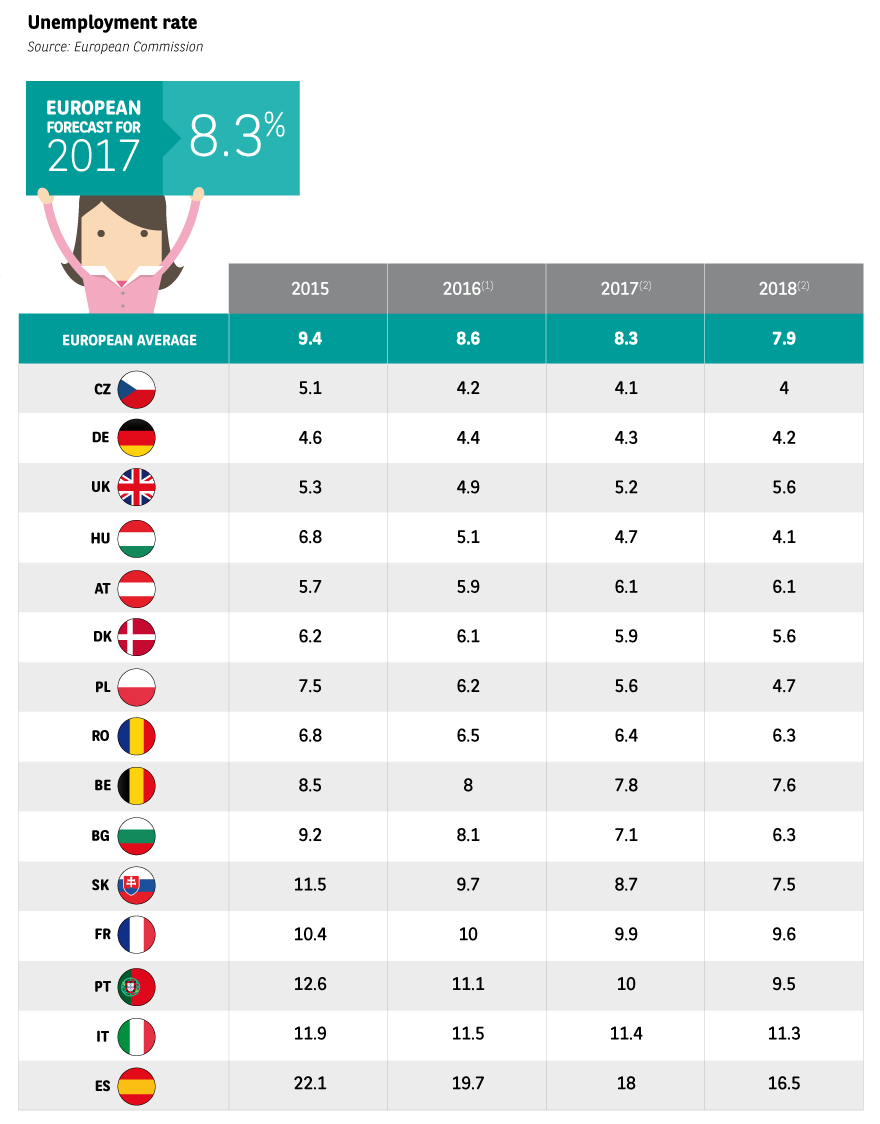 Download this infographic for your presentations
Summary
Consumption in Europe:New paths to confidence
Sub-section 2
Europeans sense an upturn on the employment front
When it comes to the general situation in their respective countries, Europeans believe things are improving. Download th